Image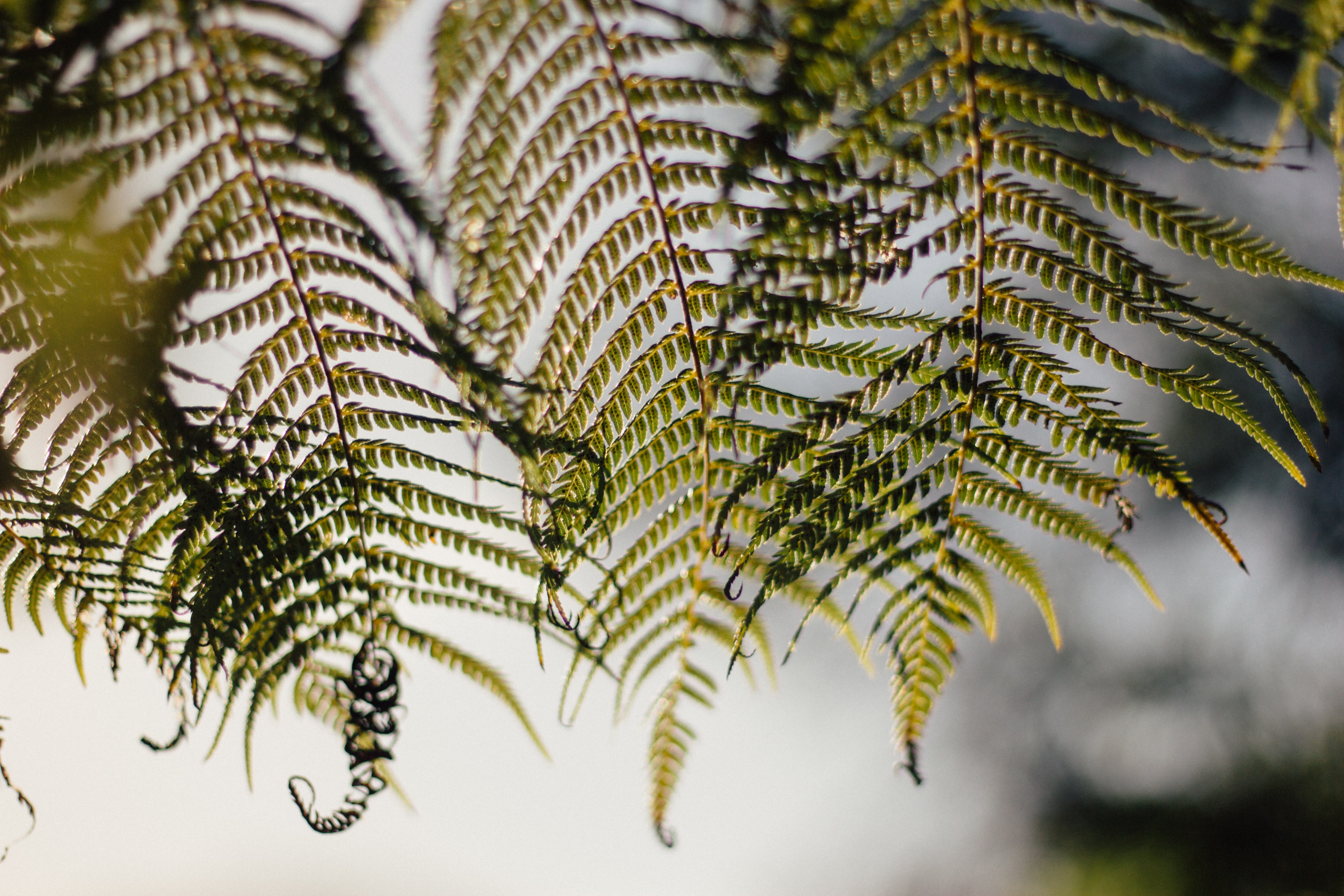 NBR: Investment fund based on Māori worldview sets sail
First published in the NRB.co.nz by Dita De Boni
Thu, 30 Jul 2020
An indigenous, ethical, trans-Tasman investment fund – thought to be one of the first of its type in New Zealand and possibly the world – is being officially launched in September, after a long gestation and delay as a result of Covid-19. 
Tahito, an ethical investment service that consults and invests on an "indigenous, values-based screening and selection process", is a subsidiary of Investment Services Group, better known for its Devon Funds Management unit. The official launch was originally touted for March but has been delayed because of the pandemic, although the fund has already opened for business.
It's target investments are large listed companies on both sides of the Tasman that operate in accordance with what co-founder Temuera Hall says is a kaupapa Māori value set, developed over thousands of years of observation of nature and astronomy, and captured in geneaology.
As many as 30 companies that meet the high ethical and sustainability bar set by Tahito – for being most in-sync with the environment, people and community, in addition to performing well financially – are available for investment by the fledgling fund, with 27 already chosen. 
So far, it has raised $3 million to invest and it is seeking funds from wholesale and professional investors in the first instance. 
Fees range from 0.9% (90 basis points) to 0.6% (60 basis points) of assets, depending on the size of the investment, with fees for very large investors set by negotiation. 
The underlying thinking is that using an indigenous value set helps measure relational behaviours (whanaungatanga) and connectivity (aroha, being the connection between people and the connection of people to the environment) – and the more aroha, the more mauri (wellbeing) a business has.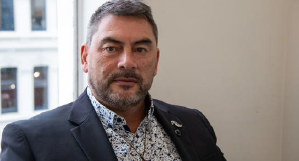 Temuera Hall, who still has a role overseeing farming and forestry assets for his Te Arawa and Tūwharetoa iwi, and was behind the establishment of IWIinvestors, created Tahito with business partner Chris Winitana of Tūhoe and Tūwharetoa descent. The company is a partner to fellow Investment Services Group company JMI Wealth, and younger brother of Clarity Funds Management Ltd and Devon Funds Management Ltd, which oversee more than $5 billion between them. 
Hall said a meeting a few years back through the North Shore Rugby Club with "forward thinking" ISG chair Paul Glass and JMI Wealth director Andrew Kelleher, who is married to high-profile Māori businesswoman and chief strategy officer at AIA, Angela Busby, sparked the idea that led to Tahito. Being taken into the wider group has allowed the young firm to tap the the "seniority and expertise" across the ISG management team, Hall says.
Kelleher is chair and Glass a member of the Tahito investment committee; Glass is also a director of Tahito.
"Kelleher and Glass were brave enough to go down this path but we still have to prove you can have a highly ethical fund with indigenous values that is going to perform, that's either going to match or beat the market" Hall says.
And in the months the fund has already been operating, it has both survived Covid and extracted a 2-3% premium over a trans-Tasman benchmark index the wider firm uses, so "all good signs so far," he says. 
Taupo trip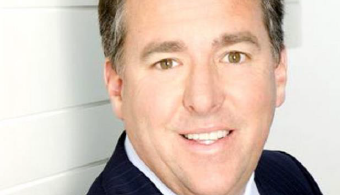 It was on a trip to Taupo through the aforementioned rugby club that ISG chair Paul Glass remembers being blown away by Hall, who he knew somewhat prior to that through mutual acquaintance Adrian Orr. 
Glass' son and others including Hall's son were billeted by the Hall whanau, and Hall took the boys on a tour of his turangawaewae one morning: "It was absolutely fascinating and even for someone who had grown up in New Zealand, I had no idea about the depth of the cultural history," he says. "It was an eye-opening experience for me."
Being steeped in, and passionate about, Māori culture, and with a finance background, Hall's credentials hit the mark, Glass was further intrigued by agreeing with Hall that the burgeoning sustainable investment scene contained "a lot of greenwashing; pure marketing".
The pair set to work on the idea of a fund that both adhered to cultural precepts but was also a solid commercial proposition - and started to get excited.
"A little bit of Googling worked revealed that - as far as I could see - this is a world first, this indigenous ethical fund," says Glass.
"I can see it really is going to be the way of the future."
Glass says the portfolio was back-tested for five years first to look at the return characteristics, which were strong,  The fund was then formally established with $1m in seed funding and was picking up steam "before a little thing called Covid got in the way."
Hall's enthusiasm for kaupapa Māori has rubbed off on ISG, with things like a karakia now said before meetings, Te Reo lessons in the office (Glass takes them too, although he says he's unfortunately "quite tone deaf") and other acts of cultural education that have been taken onboard.  
But is this newfound embrace of Maori culture, while seemingly sincere, a way for ISG to bag itself a slice of the lucrative market in managing treaty settlement monies?
"One of the things I bring to the table, is looking at this and saying 'hey look, I really like this and feel passionate about it - now is it a commercial opportunity?'," Glass says. 
"Because the business itself would not be sustainable if there was not ultimately a commercial opportunity as well, and when you look at the importance of the Maori economy now, the growth of iwi funds, I think if it is done well it will be a commercial opportunity for us."
Can ISG or Tahito do better than what is being done by guardians of settlement monies currently?
"Undoubtedly, yes."
The thinking
Where Tahito varies from other well-intentioned funds is in the long and involved process Hall and his collaborators have come up with to assess the companies they want to include in the fund.
The company first uses a mixture of its own criteria as well as some of the more common environmental, social, and governance (ESG) frameworks to exclude some companies (obvious exclusions include "anything that pokes a hole in Ranginui [sky father] or rips into Papatūānuku [earth mother]", high carbon emitters, and other 'sin' stocks).
Companies that engage in the drilling of Papatūānuku are unlikely to make the grade at Tahito 
Following that, companies are positively screened: they must, for example, have a woman on the board but then receive more points for more women and varying ethnicities on boards, community activities, charitable giving, staff relations, strong codes of conduct, lack of scandal, and so forth.
After that, the companies go through the same type of financial analysis that other fund managers might use in order to be placed into the fund. It is a long and meticulously detailed procedure.  
Companies known to have made the grade include Spark, Mercury, Meridian (although the recent finding it spilled excess water from its South Island hydro dams, causing a spike in wholesale prices, has caused it to be red-flagged), and Australian sustainable logistics firm Brambles. Real estate and healthcare are others that tend to be more attuned to Tahito drivers, while few banks make the grade.
Hall says the fund's uniqueness is not just the deep application of specifically Māori values, but the positive screening aspect undertaken by active managers, which takes it far beyond other funds that claiming to be sustainable and ethical.
Josh Wilson was appointed as Clarity Wealth's chief investment officer last year after eight years as portfolio manager, Australasian equities, for NZ Funds Management, and now sits alongside Tahito in the conventional portfolio manager role. 
He said he has never seen a fund like it, he says, and its uniqueness comes from the Tahito IP – the formulation used to assess the companies against the kaupapa Māori bar. 
"Clarity itself does not have an ethical or sustainable investing framework at the moment and that is one of the things we hope to bring across from Tahito into the Clarity whanau – we can learn a lot from them," he says. 
Despite the metaphysical nature of some of the concepts put forward by Tahito, including references to the Māori creation narrative and genealogical connections to pre-human times, Wilson said he had not seen much scepticism towards the fund's precepts, from what might normally be considered the rather conservative and analytical financial world.
"There's a growing acceptance that picking companies not purely based on financial metrics is a valid way of doing things," he said, although he added ethical funds and the like are not quite "must-haves" in the New Zealand context yet.
"But they will be," he says.
Global context
Hall agrees, saying the world of finance is actually moving towards the Māori world view rather than the other way around, with bodies such as the UN encouraging economies ravaged by Covid-19 in particular to overlay the concerns and thinking of indigenous communities to public spending.
Also, he says, there are plenty of other funds that apply different lenses to what they do, including those run according to Anglican, Catholic, or Muslim beliefs.
While the fund will inevitably, it is hoped,  appeal to iwi groups seeking to maximise settlement and other monies in accordance with cultural beliefs (Wilson says iwi groups have shown interest in Tahito, "although it's early days"), Hall says a wide range of institutions and others are calling for more such options.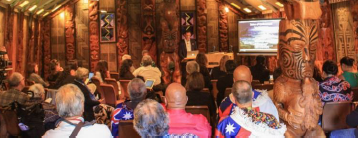 "What has been fantastic in our journey is that the world is moving closer to that view – the United Nations and the World Economic Forum now have created a platform for indigenous values and indigenous systems and practices to be a solution to other problems; they have given us a place to play in and to bring our values to the fore, so it is quite exciting."